ETAP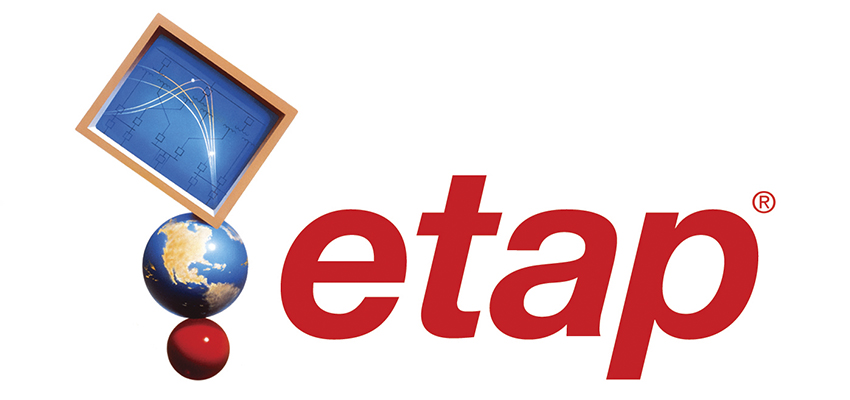 ETAP with more than 30 years of experience is a world leader in technology and market for modeling, design, analysis , optimization, monitoring, control and automation software for electric power systems . Founded in 1986, ETAP is located in Irvine, California, United States, with offices around the world.
PTI is the exclusive representative for Colombia and Panamá.
ETAP is the electrical analysis software advanced that covers everything from modeling to operation.
Intelligent Time Saving Capabilities - Rapid Project Execution
Business Solution - from Modeling to Operation
Scalable modules - from Offline Analysis to Real-Time Applications
Verified and Validated Solutions - High Impact Quality Assurance Program
Unlimited Technical Support - Unparalleled Experience to Assist You
PRODUCTS
ETAP PS ™ : Software for Modeling, Analysis and Optimization of Power Systems
AC Arc Flash : Electric arc incident energy calculations for the AC system
ArcFault ™: Arc fault hazard evaluation up to 800 kV
DC Arc Flash: Energy calculations of electric arc incidents for the DC system
StarZ ™ : Protection and coordination of the transmission and distribution network
eTraX ™: Train Power Software Simulation for modeling, design, analysis and management of train energy systems
ETAP Real-Time ™: Model-driven energy management and automation system
ETAP ADMS ™: Advanced distribution management system
ETAP Grid ™ - Transmission: Power System Planning transmission network analysis and optimization
ETAP Grid ™ - Distribution : Modeling applications of electric power distribution networks
ETAP ILS ™: System Intelligent Load Shedding
ETAP DLS ™: Distribution load shedding system
ETAP ILM ™: Intelligent load management system
BDOWNLOAD TECHNICAL INFORMATION
Remember that to download the document it is necessary to register on our website.