VIZIMAX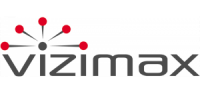 VIZIMAX Inc, is a Canadian company pioneer in the development of synchronized control relays worldwide. Develops and manufactures innovative solutions aimed at the control and monitoring of electrical equipment.

PTI is an authorized distributor for Colombia.
PMU s: High precision synchronous measurements of magnitude, frequency and phasor for monitoring, protection and control of advanced power system. Certified with C37.118 (2014a). The VIZIMAX PMU now has the option of transmitting the information of its measurements according to the IEC 61850-9-2LE and IEC 61850-9-2LE standards, in this way the device can be used as PMU and AMU.
Synchroteq Plus : Controls high and medium voltage switches at the optimum time to eliminate switching transients. SynchroTeq is a modular solution independent of the manufacturer.
Remember that to download the document it is necessary to register on our website.