OPAL

Since 1997, industries such as automotive, aerospace, power electronics and power generation have increasingly turned to OPAL-RT, transforming the company into a world leader in real-time simulation and test equipment. Hardware in the loop hardware ( HIL ) for electrical equipment, electromechanical systems and power electronics.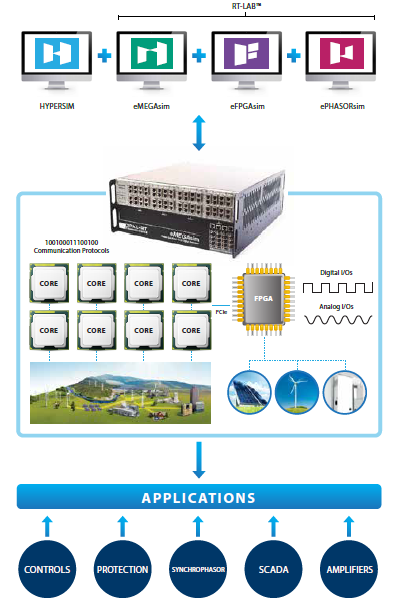 PTI is the exclusive representative for Colombia, Peru, Ecuador and Panama.
Hardware and Software Solutions for dynamic simulation of electrical systems in real time. Scalable platforms, with perpetual licensing and customizable hardware Main benefits:
It allows to emulate the behavior of an electrical system in order to test protection and control equipment. The interconnection between the simulator system and external equipment can be with analog signals or communication protocols

It is an ideal tool for educational and / or research and development environments that allows accelerating the process of developing new products and reducing the costs associated with prototyping through the V development methodology .

Ideal for designing new developments that combine power, communication protocols and control algorithms electronics. In addition, it allows to simulate both the device that is being designed integrated into a power network to achieve fine adjustments in the device.